As a model, your wardrobe plays a vital role in expressing your unique style and personality. When it comes to jeans, there's one brand that stands out from the crowd: Citizens of Humanity. Renowned for their exceptional craftsmanship, attention to detail, and fashion-forward designs, Citizens of Humanity jeans have become a staple in the world of fashion. In this guest post, we will explore why these jeans are a must-have for models, providing the perfect blend of comfort, versatility, and style.
Unparalleled Quality and Craftsmanship:
Citizens of Humanity takes pride in crafting jeans of the highest quality. Each pair is meticulously designed and produced using premium materials, resulting in a product that not only looks fantastic but also feels incredible to wear. The attention to detail is evident in every stitch, ensuring a flawless fit that enhances your figure and exudes confidence on the runway or during photoshoots.
Fit for Every Body Type:
One of the most impressive aspects of Citizens of Humanity jeans is their dedication to inclusivity. With a wide range of styles, cuts, and sizes, these jeans cater to all body types. Whether you have an hourglass figure, a slender frame, or voluptuous curves, you can find the perfect pair to flatter your shape. As a model, it's essential to have clothing that accentuates your unique physique, and Citizens of Humanity delivers exactly that.
Fashion-Forward Designs:
When it comes to staying on top of the latest trends, Citizens of Humanity leads the way. Their design team constantly pushes boundaries, creating innovative styles that are both contemporary and timeless. From classic straight-leg jeans to trendy flares and high-waisted silhouettes, their collection offers something for every fashion-conscious model. The versatility of Citizens of Humanity jeans allows you to effortlessly transition from a casual daytime look to a glamorous evening ensemble, making them an essential item in any model's wardrobe.
Comfortable All-Day Wear:
As a model, comfort is key during long photoshoots or catwalk appearances. Citizens of Humanity jeans excel in providing a perfect balance between style and comfort. The high-quality denim fabric used in their production offers just the right amount of stretch, allowing for unrestricted movement while maintaining its shape. This means you can confidently strut your stuff without feeling restricted or sacrificing style. The exceptional comfort of Citizens of Humanity jeans ensures you feel your best, enhancing your performance and overall confidence as a model.
Sustainable Fashion:
In today's world, sustainability is at the forefront of the fashion industry, and Citizens of Humanity has taken significant steps to contribute to a greener future. The brand embraces eco-friendly practices by using sustainable materials, reducing water consumption, and employing ethical manufacturing processes. By choosing Citizens of Humanity jeans, you are not only making a fashion statement but also supporting a brand that values sustainability and the well-being of our planet.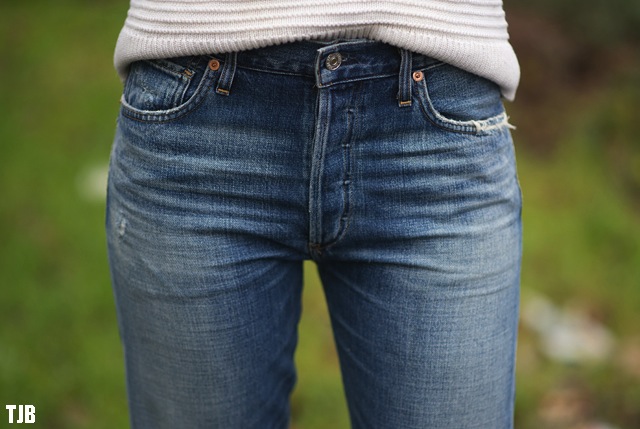 Conclusion:
Citizens of Humanity jeans are a perfect match for models looking to elevate their style while prioritizing comfort and sustainability. With their unparalleled quality, inclusive sizing, fashion-forward designs, and commitment to eco-conscious practices, these jeans empower models to exude confidence, both on and off the runway. When you choose Citizens of Humanity, you're not just wearing a pair of jeans—you're making a statement. Step into a world of fashion excellence and join countless models who have embraced the Citizens of Humanity experience.